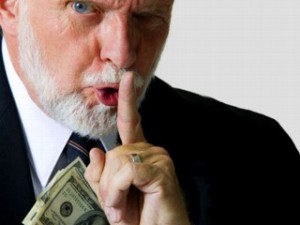 Do you have to list 100% of your property when filing for bankruptcy?
In a word: Yes.
Bankruptcy exists to protect a debtor and his property from creditors. In order to receive a discharge of debt, a debtor must completely disclose all assets.
During the bankruptcy process, a debtor will be asked no fewer than ten times whether he is telling the truth. Lawyers will even use the phrase "under penalty of perjury" to remind a client that hiding assets is a violation of federal bankruptcy law punishable by jail.
You see, under bankruptcy law, it makes no difference if the property:
Was received as a gift
Was paid for by someone else
Has no paper trail
All property must be disclosed in a debtor's bankruptcy petition.
Understand that the US Trustee has many tools to discover hidden assets. Even calls from "anonymous tipsters" help trustees make sure that a debtor is not attempting to conceal assets.
Disclosing all property to your bankruptcy lawyer is actually in a debtor's own best interest. Telling your lawyer the whole story will help him best protect you and your property. Only when he is told the truth can he explore all the protection options available.
Here are some common issues that require complete disclosure:
Any claims you have for money, including personal injury claims and potential lawsuits
Gifts you may have received
Property you may have transferred out of your name in the last 4 years
Possible inheritance interests after someone has died
Bank accounts/ real estate owned by parents with your name on it
Property you may be entitled to pursuant to a divorce property settlement
Personal debts owed to you by a friend or family member
Most who file bankruptcy are honest, hardworking people who have run out of options. Having a debtor list all his property in a bankruptcy petition makes the system fair for everyone.
Bottom line: your bankruptcy petition must be complete, accurate, and truthful.  Don't leave out any property.